Marvel has wrapped up their ongoing Iron Man 3 Armor Unlock series with the reveal of the Mark 35 Disaster Rescue Suit also known as "Red Snapper" and the Mark 39 Sun Orbital Suit "Gemini,' that we will see in the film, along with the previously released suits (Mark 33, Mark 40 and Mark 17, Mark 38).
Most interesting of the suits we've seen is the Mark 39. Back in January, the suit made its way online in toy form and was then dubbed the "Deep Space Suit." Marvel, presumably trying to protect the Iron Man 3 storyline and/or any other movie tie-ins that the suit could reveal, quickly swooped in and had all the images removed. At the end of the day, speculation is that Tony Stark's desire to build a suit specifically made for space travel could be a possible tie-in to the upcoming Guardians of the Galaxy. Whether that's the case or not, we shall see.
In the meantime, the film hits theaters May 3rd and stars Robert Downey Jr., Guy Pearce, Gwyneth Paltrow, Paul Bettany, Ben Kingsley, Rebecca Hall, Jon Favreau, James Badge Dale, Don Cheadle, Ashley Hamilton and Wang Xuequi.
Iron Man 3 pits brash-but-brilliant industrialist Tony Stark/Iron Man against an enemy whose reach knows no bounds. When Stark finds his personal world destroyed at his enemy's hands, he embarks on a harrowing quest to find those responsible. This journey, at every turn, will test his mettle. With his back against the wall, Stark is left to survive by his own devices, relying on his ingenuity and instincts to protect those closest to him. As he fights his way back, Stark discovers the answer to the question that has secretly haunted him: does the man make the suit or does the suit make the man?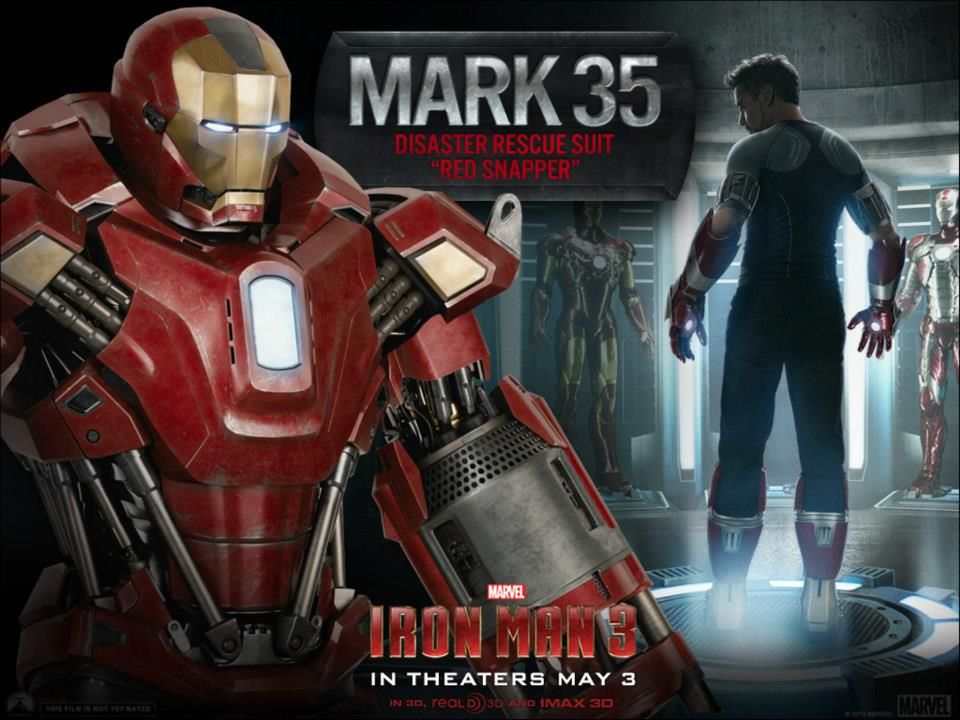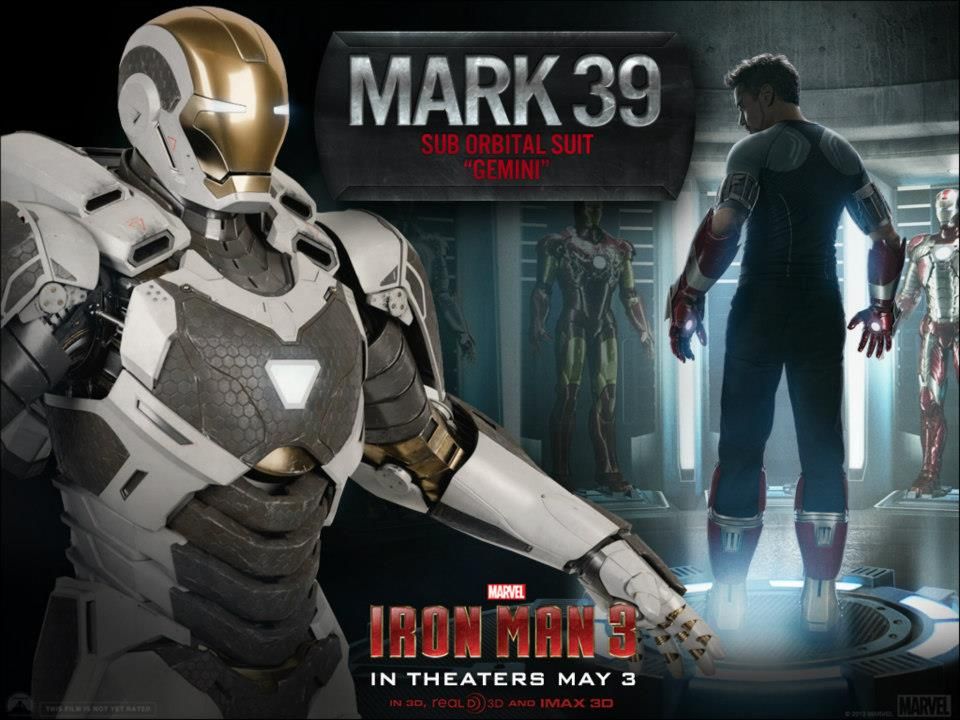 Source: Iron Man 3 (Facebook)